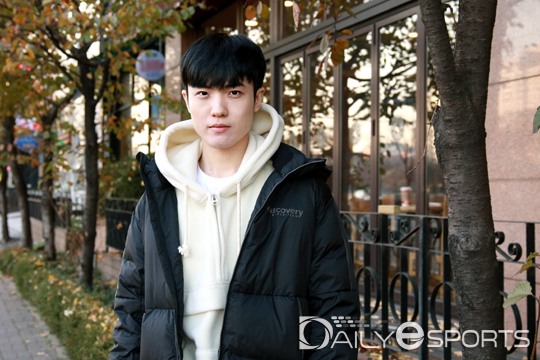 "While it (Overwatch experience) was stressful, it wasn't the only reason."
'EscA' In-jae Kim who played in Overwatch APEX, officially announced that he will make a transition to PlayerUnknown's Battlegrounds (PUBG). Seoul Dynasty, an Overwatch League franchise team perated by KSV eSports, announced through the team's official social network, that EscA is no longer a member of the Overwatch team.
Afterwards, KSV announced that EscA made a transition to PUBG along with 'Leetaejun' Tae-jun Lee. It was indeed a surprising news, as EscA participated in the introduction event of Seoul Dynasty last August, while Leetaejun's failure in entering the league was found out relatively earlier.
Although giving up the decent pay or chance to stand on the stage where all eyes are on is not an easy decision to make, it was understandable coming from EscA, who was considered as a 'meme' in the Overwatch scene; no matter his performance, he was always on the heart of the debate.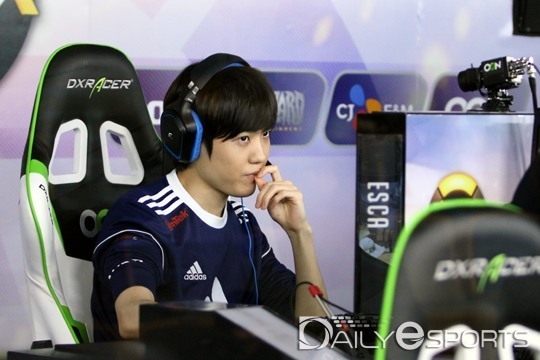 Despite two APEX titles, to some EscA was just a player carried by teammates. Being criticized in spite of the unchallengeable career would have been unacceptable.
After encountering a new game called PUBG, EscA decided to stop playing Overwatch professionally. Although he blamed stress as a big factor in choosing to leave Overwatch, it was not the only reason.
"I was under tremendous stress. I thought the game and I were not the best match, and I wanted to give myself another go in another game. I did consider playing a year in Overwatch League, but if I did, I would be 29 after the season, and I thought it would be too late to continue professional gaming then. My idea was that I wouldn't be able to begin a new challenge later, so I decided to move onto another game."
"The game itself was fine, because it was part of my life, but I was heavily criticized when my performance wasn't good, and I was really stressed out. But that wasn't the only reason (I quit Overwatch). I wanted a new challenge. I wanted to play alongside Leetaejun, and I had trust in him. Since I like communicating with my fans, I also considered that aspect as PUBG is more fit for streams than Overwatch, I didn't want my life to be stressful while living in the States. I thought my life would be miserable in the States. Living in Korea, beginning a new challenge, and communicating with the fans seemed to suit me more."
While it was a difficult decision to make for himself, it was also a difficult moment for his teammates in Seoul Dynasty. In particular, Ryujehong, whom EscA was in the same team since his Special Force 2 career, expressed the deep sorrow parting, by shedding tears on the video interview recently published by Seoul Dynasty. How would have EscA felt after watching his old friend cry for him?
"I knew that Ryujehong would miss me, but I never expected him to shed tears. He's a great guy, and a very successful Overwatch player. To know that he thinks that much about me is a huge thing, and I can't be more thankful."
Leaving his teammates back to begin a new challenge, yet moving onto another game is not a new experience for EscA, as he took four similar steps before, starting from Special Force.DailyeSports asked his thoughts on beginning his fifth professional gamingcareer.
"It's my fifth game. I have never played a battle royal game, so it's half expectation and half anxiety. Since PUBG is a game with lots of variables, it would be difficult to pick the strongest team. The know-hows will build up as I keep playing in tournaments. Finishing in higher positions would be the standard of good performance. I would have to try really hard. I believe the fans will cheer for me if I continue finishing tournaments in higher spots. That's how PUBG is."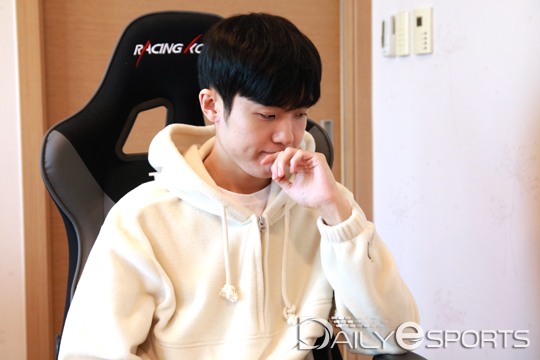 As a veteran of FPS games, EscA looked confident, yet it was already certain that his slump would lead to malicious comments on the internet. He was prepared for it, and said "That's why I should play better. I want to overcome cyber bullying. No one would even dare to criticize me if my performance is good enough, so that's what I'm planning to do."
'Aloha' Gyeong-hoon Cho and 'Simpson' Young-hoon Shim belong to KSV eSports' PUBG team along with EscA and Leetaejun. Aloha was a key player of CJ Entus in Special Force 2 Pro-league, and Simpson played for MBCGame Hero and SK Telecom T1.It is the Avengers of Special Force 2, reunited to become the champions of PUBG.
KSV recently revealed a picture of PUBG squad ranking of Korea-Japan server, in which the players of one team marked all top four spots. The players were the members of KSV PUBG team, including EscA. No wonder the expectations of the fans of KSV PUBG team soared sky-high.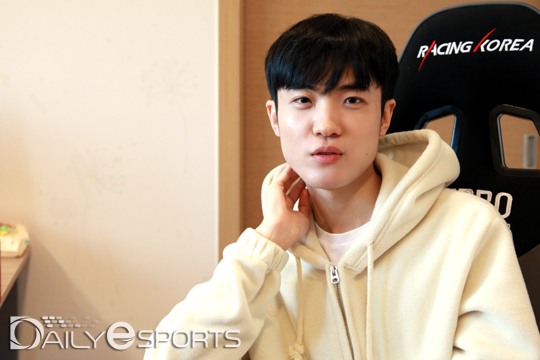 "It was right after our roster was announced, and I guess many people would have thought 'they would be really bad at PUBG'. I wanted to show that picture and tell those guys that 'we are good enough to pursue a professional gaming career in PUBG'".
After asking his goal on PUBG, EscA immediately responded "champion".
"I want to win another title in PUBG, to become a player who's won titles in five games. I also want to remain as a player with good image."
If EscA wins a title in PUBG, he will be the champion for five games. EscA won titles in his previous four games, which are Special Force, Special Force 2, Black Squad, and Overwatch. While winning titles in four different games is a feat less than 10 people in the world achieved, winning five titles would be a milestone which no one would dare to challenge.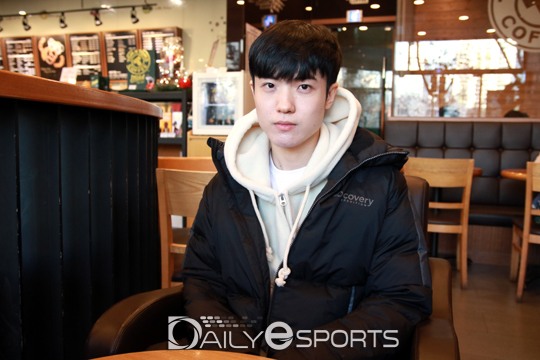 The fans' support was what helped EscA pull himself together and motivated his new challenge. While his fandom originates from his Special Force times, its size expanded incomparably, multiplying the motivation placed on EscA.
"To be honest, Special Force was 'a league of their own'. With small viewership, no one would criticize my faults, and no one would cheer for my superb plays. Nowadays I am I the spotlight. While it's sometimes tiring to live in the spotlight, but I am satisfied with my popularity, as it means that many fans have liked my plays, and showing people what I can is what pro gaming is."
EscA recently visited Seoul Dynasty fanmeet event hosted in Incheon. While he was no longer a member of the Overwatch team, he felt that he had to repay the support of his fans. "It was a little strange to leave my place, and I envied my teammates," said EscA.
He did not forget to mention the fans, who cheered his name as he stepped onto the stage, as he finished the interview by sending his compliment to his fans.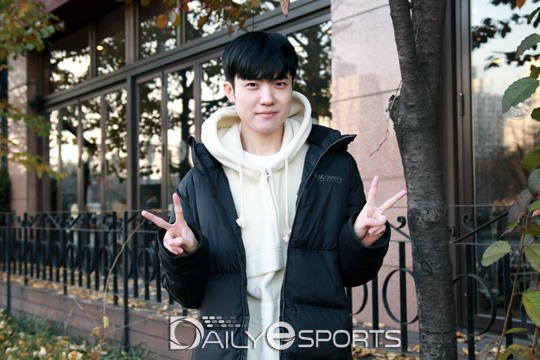 "I arrived late that day, and the fans' cheers were amazingly loud. That's when I felt that my career as a pro Overwatch player was a very valuable experience. To those who became Overwatch fans because of 'EscA of Overwatch', I really feel sorry about moving onto another game. Also, some of my fans would have had a hard time because the criticisms on my bad performance were sometimes wrongly pointed toward my fans. I feel sorry for my fans, as I have decided to leave the game without being able to clear my name. Although I am leaving Overwatch to begin a new challenge in PUBG, I would keep trying to perform well. I would try hard to make myself proud, so please cheer for me. Thank you always."
Translated by ROXCrew.
*This translation was provided through a partnership with the ROXGAMING.